We offer several computer-related services in order to differentiate ourselves from the competition.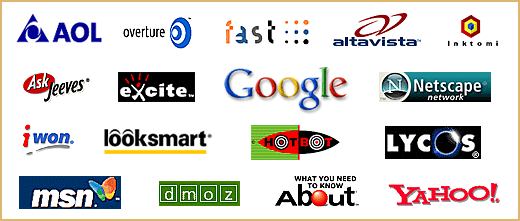 It goes without saying that the initial setup for your web design is extremely important. It is our philosophy here at Far North Media / Angel Web Design is that the way in which you present yourself, organization, or company is crucial to your success. Your "image" is very important because it represents who you are. This applies in all aspects of public relations and customer service. First impression is everything! Web design gives that first impression.


Click here to find out why we don't mess around when it comes to your web design.

The internet is becoming an extremely active community supporting non profit organizations, retail companies, churches and ministries.
People surf the web primarily for information. So always remember, content is everything!
Though we always strive for the best in quality, we agree that many web developers charge way too much for their services. Our goal is to give you the best quality web design at the most affordable prices possible.
Accessibility means that we design your site to be compatible with as many browsers as possible. We don't use technology which is going to remove the accessibility of some of your potential visitors. You want to reach as many people as possible. We work toward this goal as much as is possible. We also design your site with optimum promotion in mind.
What good is having a site if you can't promote it?
Together, we will look at your organization's mission, strategies, and operational practices to determine how the Internet can best be utilized to enhance your company's image, productivity and bottom line. With your continued input, we will create, launch, promote and maintain your Internet presence.

The following services are offered:

• Planning & Design
• Web Site Development
• Custom Web Solutions
• Ecommerce Solutions
• Web Site Hosting


• Marketing & Promotion
• Monitoring & Updating
• Training Services
• Custom Graphic Design
• Graphic Animation


• Logo Development
• Real Audio and Video
• Document Conversion
• Scanning Services
• Database Development
Let's get Started
Web pages are valuable for just about any business or ministry. They are more cost effective than print advertising and their "circulation" is to the entire world via the World Wide Web. They are 3-dimensional and allow much greater depth of content and creativity and do other forms of media.

Far North Media & Web Design is uniquely qualified to help your small business increase its marketing reach by leveraging the power of the World Wide Web.

With Account Support there are talented graphic design artists, html programmers, and other technical consultants, which all ensure you, the customer, receive the optimal web site for your dollar.


Websites are changeable -- they may be changed easily daily, weekly, monthly, or any time to reflect changes in your pricing, your programs, your store hours, your products & services, your business.
Submission & Ranking Service --Your customers are looking for sites like yours at the search engines right now. Search engine optimization (the practice of modifying your site to achieve higher rankings in the search engines) is the most cost effective way to get them to find your site. Look how easy Submit It! makes it for you to optimize your own site :
Spidering technology -- Submit It!'s spidering technology enables you to spider your entire site just like a search engine. If our spider has problems, so will those of the major search engines. You can spider 100 URLs per domain and you can have multiple domains per account.
Optimization advice -- Our Readiness Check provides custom optimization advice on each page of your site. This includes title tag, meta tag, and page text optimization plus it also checks for anything the search engines might view as spam.
Site management -- The site overview page allows you to view pages submitted, pages analyzed, pages ready to submit, pages needing work, clicks to Priority URLs, incoming links (link popularity), broken links, and average download time. This high level view makes it easy to see just where your site stands.
Page management -- Our URL (page) manager allows you to view the state of each page of your site. Easily view each URL, title tag, type, number of clickthroughs, and optimization status. This makes it very easy for you to know which pages need the most work.
The web site we design WILL be indexed by AND UP TO 500 SEARCH ENGINES AND DIRECTORIES within one MONTH!
Guaranteed